Ridgway Mail & Direct Mail
Ridgway Mailing is a full service Dallas Direct Mail Specialist. Each month, we help hundreds of customers send millions of direct mail postcards and self-mailers simply, quickly and cost-efficiently. We pride ourselves on delivering high-quality products at a competitive price.
Ridgway Mailing has been providing high quality direct mailings and related services to the Dallas area since 1905.
We offer the convenience of "one-source" for all your mailing projects including data, print and mail. We are experts at all phases — our business is to save you time and money on all your mailing needs. We provide full mail preparation from low quantity, manual jobs to multi-million, highly automated mass mailings. Functions can include:
list acquisition
cutting
folding
collating
tabbing
inserting
inkjet addressing
conventional addressing
mail merging
personalized laser printing…
virtually anything required to get your printed material into the postal stream… and at the lowest possible rates. Our friendly and skilled Direct Mail Project Managers oversee all aspects of your Direct Mail job to ensure a smooth flow from design to delivery.
Throughout the years it has been our priority to keep up with the latest technological developments in the Printing and Mailing industry. We've upgraded our equipment and refined our Direct Mail procedures to continue to provide our customers the most efficient, cost effective and expedient methods available anywhere.
Request a quote
Are you overpaying for your Mailing and Direct Mail Needs? Get a Free Quote to find out.


Why use Direct Mail?
IT'S TARGETED
Direct Mail can focus on a smaller group of individuals who are more likely to respond to your offer, giving you more bang for your buck.
IT'S TAngible
Direct Mail allows you to physically place your message in your customers' hands and encourage interaction.
IT'S personal
With Direct Mail, you can address your customers by name, speak to them individually, and appeal to their interests.
IT'S measurable
Direct Mail is one of the few media channels that gives you the ability to track the success of your campaign.
It's Flexible
From letters to postcards to brochures, there is a large variety of inexpensive and easy formats you can use to create your direct mail campaign.
IT'S EASY AND COST-EFFECTIVE
You just have to contact Ridgway Mailing for your Dallas Direct Mail needs and we do everything for you!

Quote Title
It has been five years since we start working with Ridgway and I am delighted to say that our initial impression of your company still holds true today! It all began with Debbie, whom we value greatly, she is the reason we remain loyal to your company.
– Ivette Noraml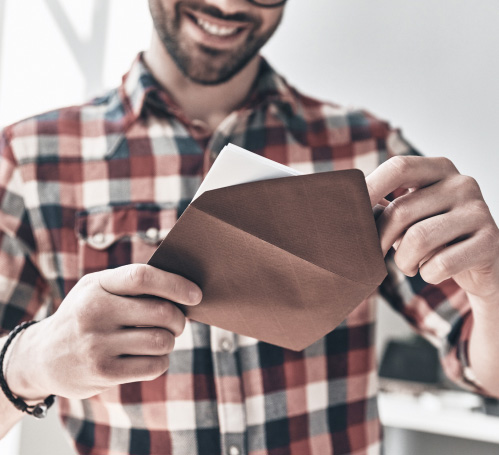 Request a quote
Whether you are still sketching on a napkin or have print ready digital art, we can help with the next step. At our Dallas Fulfillment and Print Shop we have the equipment and experience to help you with your Direct Mail Project or Fulfillment Project no matter the size. Just submit your project information in the form below and our Direct Mail/ Fulfillment Consultants will contact you promptly.

We are constantly running special Fulfillment offers. Call now to get our lowest prices!